Testimonials
Read the comments and feedback that experienced and well known anglers make about Lakemore Fisheries.
Testimonials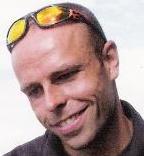 "There are very few venues I have ever been too that are as beautiful, the fish are stunning and the fishery is generally superb, I can't wait to get back there as soon as I get the chance"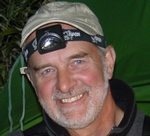 "I only have one problem with Lakemore Fishery - I live too far away from it!!

Otherwise I would be a regular visitor there! It has everything to offer every catfish angler from the chance of an easy catfish from the Long Lake to give confidence to the newcomer to catfishing with regard to working out rigs and tactics right through to the chance of a whacker from the Horseshoe Lake for the more experienced angler capable of dealing with the fast growing specimens which are growing well into the 70 lb plus bracket now.

The venue is both picturesque and very well run with a common sense, no nonsense approach that enables all anglers to enjoy their stay in the most pleasant manner. The lakes really do have a great atmosphere, especially after dark when the cats really start to move! Facilities are excellent and theres plenty of good friendly and practical advice for those seeking it.

Why not pay them a visit? - I guarantee you won't regret it!"

"Every time I fish at Lakemore, I know I'm guaranteed a good time. The fishery is one of the tidiest and well managed I have fished at. Mark and his team of bailiffs are without doubt some of the friendliest and most knowledgable with regards to cat fishing that I have met. As a regular competitor in the annual Catfish Challenge Cup, I always look forward to my return visits"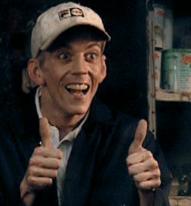 "I always look forward to my visits to Lakemore, as it's a cracking place to chill out after a long week of filming"

"Lakemore is a stunning venue and is one of the tidiest fisheries I have ever visited whilst doing the 'northern monkeys' features"
"If catfish are your quarry then this is the king of catfish waters in the North of England"
"Myself, Frank Warwick and the rest of the crew had a brilliant session at Lakemore, it's a stunning looking water and well worth a visit, we caught some nice carp and to top it off I had a 35lb cat"
"Lakemore's Horseshoe Lake is a fabulous little carp water which is expertly run and well looked after. It offers excellent day ticket fishing, with a very good chance of a carp even in the harshest of weather"
"As we tend to see a lot of fisheries through it takes quite a bit to impress us. Lakemore, even in the middle of winter, is a lovely fishery. The fish were in excellent condition and Mark's management of the site is up there with the best. A joy to visit and we shall return!"