Lakemore Fisheries On Facebook
Please note that it is not possible to book your visit by Facebook, as the site does not support this function.
To book, please call Mark Ashmore (not Zuckerberg) on 07771 848 801 to discuss pegs, times and individual requirements, and use this site to pay your deposit online. Thanks!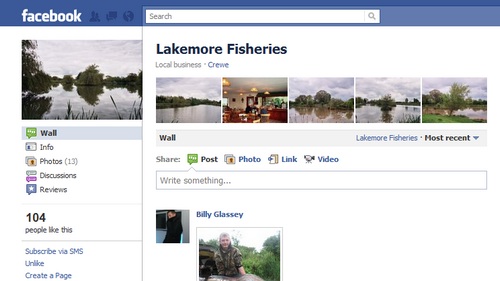 We are keen to provide our visitors and regulars with the best possible experience, and our Facebook page enables you to share photos, videos, and more, plus read and make comments on the many great Lakemore catches that are circulating the social sphere.
So follow us on Facebook today.